Palmer Park is one of my favorite spots for photo sessions in Colorado Springs, especially during the summer months. Some of my favorites sessions have been shot at this location and even though it is a farther drive I find myself returning to this spot often. With summer quickly approaching I am excited to share this location with you.
5 Reasons I Love This Location
Safe for even the youngest toddlers: When photographing little ones safety is my top priority. Palmer park offers nice wide trails that are flat, stroller friendly and easy for even the newest walkers to navigate. It is a perfect location for first birthday milestone photos.
Beautiful view of Pikes Peak: Whether you are traveling to the area or are a Colorado Springs local a good view of Pikes Peak is a common location request from my clients. This spot offers one of the most stunning Pikes Peak sunset views in all of Colorado Springs.
Variety: If I am photographing older kiddos or couples, I'll take advantage of the rocky cliffs this location has to offer. I really love adding two unique landscapes to a gallery when possible. It adds so much variety and works well if you are planning to swap outfits.
Short walk from parking: While I usually prefer to hike a little ways at my sessions, you really can't beat the convenience of this location. Beautiful views of Pikes Peak are just steps from the parking lot.
Sunflowers: In late August there are sometimes beautiful sunflowers at this location. It varies year to year though depending on weather.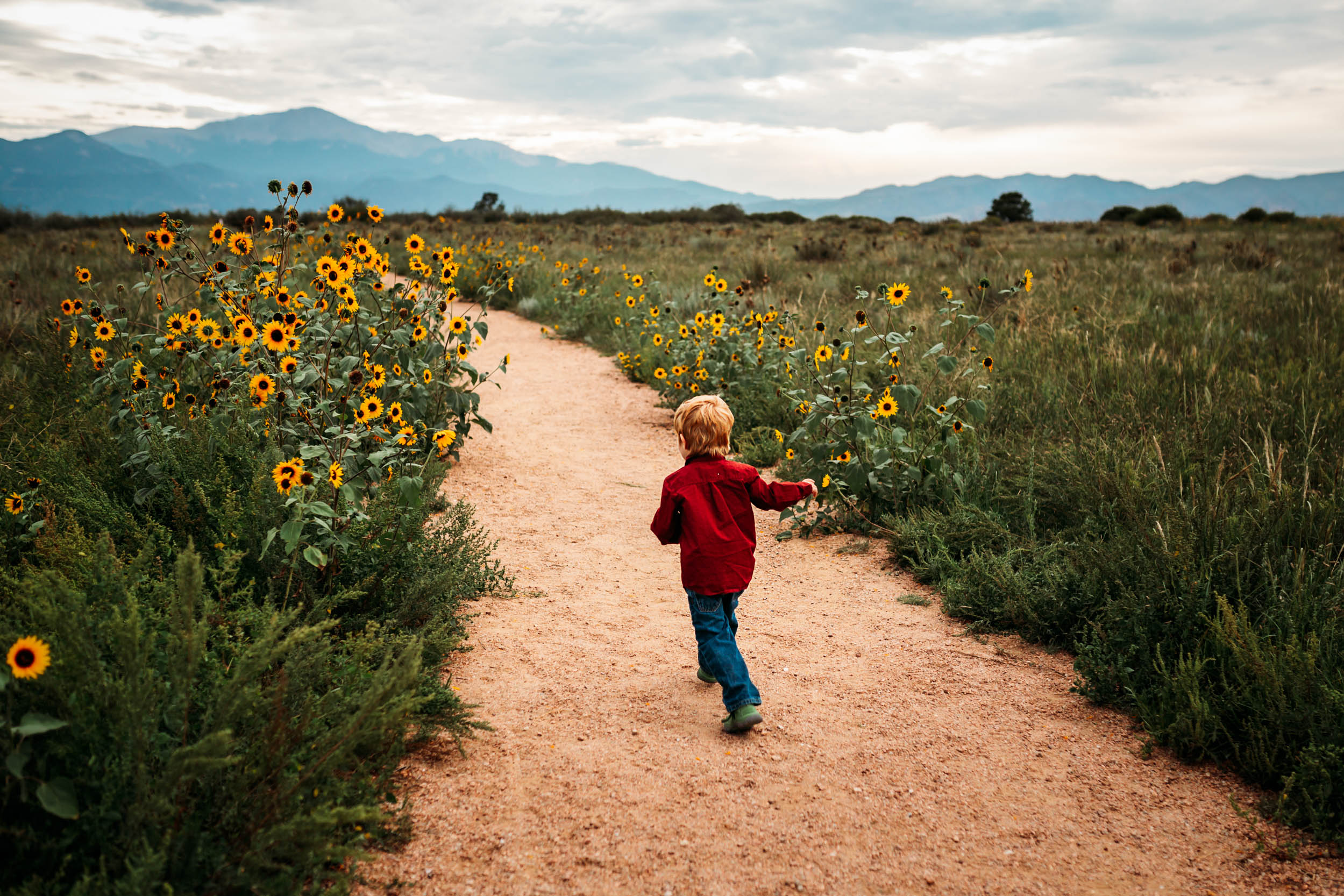 Here are a few examples of those rocky cliffs I was talking about!
Palmer Park Photo Sessions
Below are a few blog posts featuring Palmer Park photo sessions:
Colorado Springs Couples Photographer | Jade and George
Colorado Springs Sunflower Photos
Ella is one | Colorado Springs Milestone Session
Colorado Springs Maternity Photographer | Spring Pregnancy Photos
Colorado Springs Family Photos | A summer session at Palmer Park
Book Your Palmer Park Photo Session
If you are ready to book your photo session you can do so easily through my online booking calendar. Please contact me if you don't find a date that works or if you have any questions prior to booking your session.
You can read about other great photo locations in the Colorado Springs area here. All clients receive my location guide to help you choose the best spot for your session. If you are looking for a photographer in the Colorado Springs area I'd love to get to know you and photograph your story.
Alysia Loerch is a Colorado Springs photographer who specializes in family and maternity photography.