It's hard to believe that it is time to start planning what to wear for your spring photo session. Spring is just around the corner and will be here before we know it. One of the most important parts of planning your family photo session is choosing outfits. It is most important that your outfits make you feel comfortable and relaxed, so that we can capture the natural joy between you and your loved ones. Choosing great outfits can really elevate the overall look and feel of your final photos. My top three tips for spring sessions is to wear earth tones, a cute flowy dress for mom and timeless outfits for the kids.
3 Tips for what to wear for your spring photo session
1. Earth Tones
Earth tones are a great choice for a spring photoshoot as they complement the natural beauty of the landscape. Think cream, muted brown, golden yellow, and soft pink. These colors are timeless and photograph beautifully in our Colorado landscape.
Neutral Earth Tones
I just love how these neutral colors allow what matters most to stand out in the photos, you. Neutral earth tones really show of the natural beauty of the red rock formations we have at Garden of the Gods. This look is timeless and classic.
Soft Earth Tones
This color pallet of soft pink, muted green, chambray, and cream just screams spring! I love that the little girls outfits are timeless and beautiful. This mom did a great job making sure there outfits didn't look too matchy matchy. This can be hard with three sisters to dress. I love that the twins dresses are different colors and styles and the baby is wearing a romper.
Warm Earth Tones
Warm earth tones are my favorite any time of year. This color pallet can easily work well for spring by adding a floral print and choosing lighter shades of these warm colors.
2. Cute Dress for Mom
Often times moms can focus on choosing everyone else's outfit and theirs can be an after thought. I encourage you to start by choosing your dress first. Make sure you start shopping early enough to allow for shipping times. Clients are welcome to come try on dresses from my client closet. Here in Colorado Springs we don't have too many stores to shop in person. I do love the Local Honey Co which is in downtown Colorado Springs. My favorite places to shop online for dresses are Free People and Baltic Born. I think midi length flowy dresses are perfect for spring!
3. Timeless Kids Outfits
When it comes to dressing kids, it's so important for their outfits to be comfortable and functional. We want them to feel like themselves and be able to run around and play. For girls, a cute dress is a great option. However if your daughter isn't into dressers, rompers or overalls are a great option for creating a playful and adorable vibe. For boys, a collared shirt with rolled-up sleeves and khaki shorts can create a classic and timeless look. For babies, I love rompers because we won't have to worry about diapers showing and they are super cute.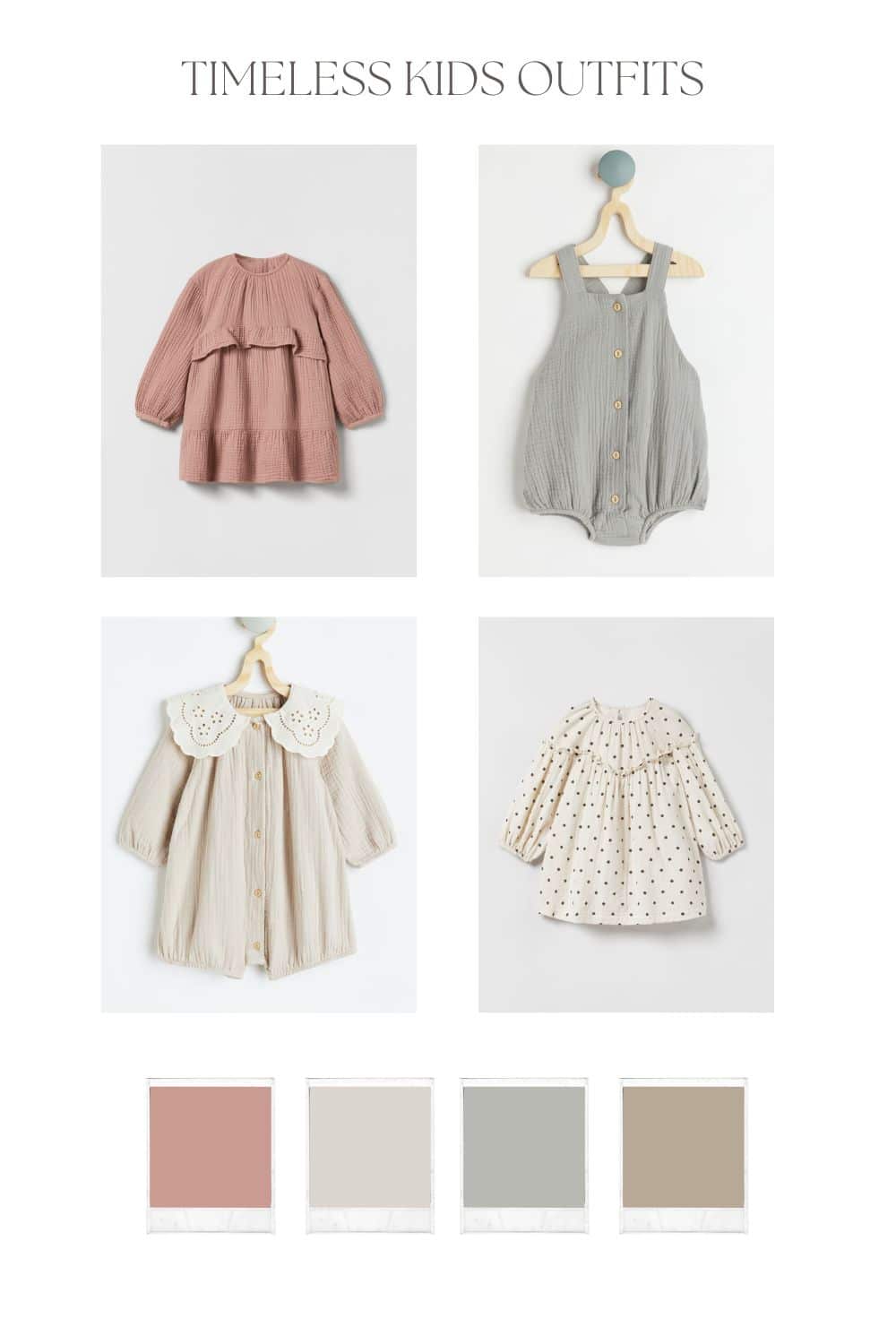 Color Ideas for What to Wear for your Spring Photo Session
Where to shop for clothes for your spring photo session
For moms:
For Kids and Babies
You can check out these other what to wear blog post for more inspiration:
The Best Accessories for Fall Photo Sessions in Colorado Springs
What to Wear for your Summer Photo Session in Colorado
How to Choose Outfits for your Colorado Springs Family Photo Session
Book your Spring Session
If you would like to book a Colorado Springs Family Photography session you can do so easily through my online booking calendar. For more information check out my portfolio, pricing or about me page.
Alysia Loerch is a Colorado Springs Photographer specializing in outdoor sunset sessions.